Shining the spotlight on Game Designer, Corey Smyth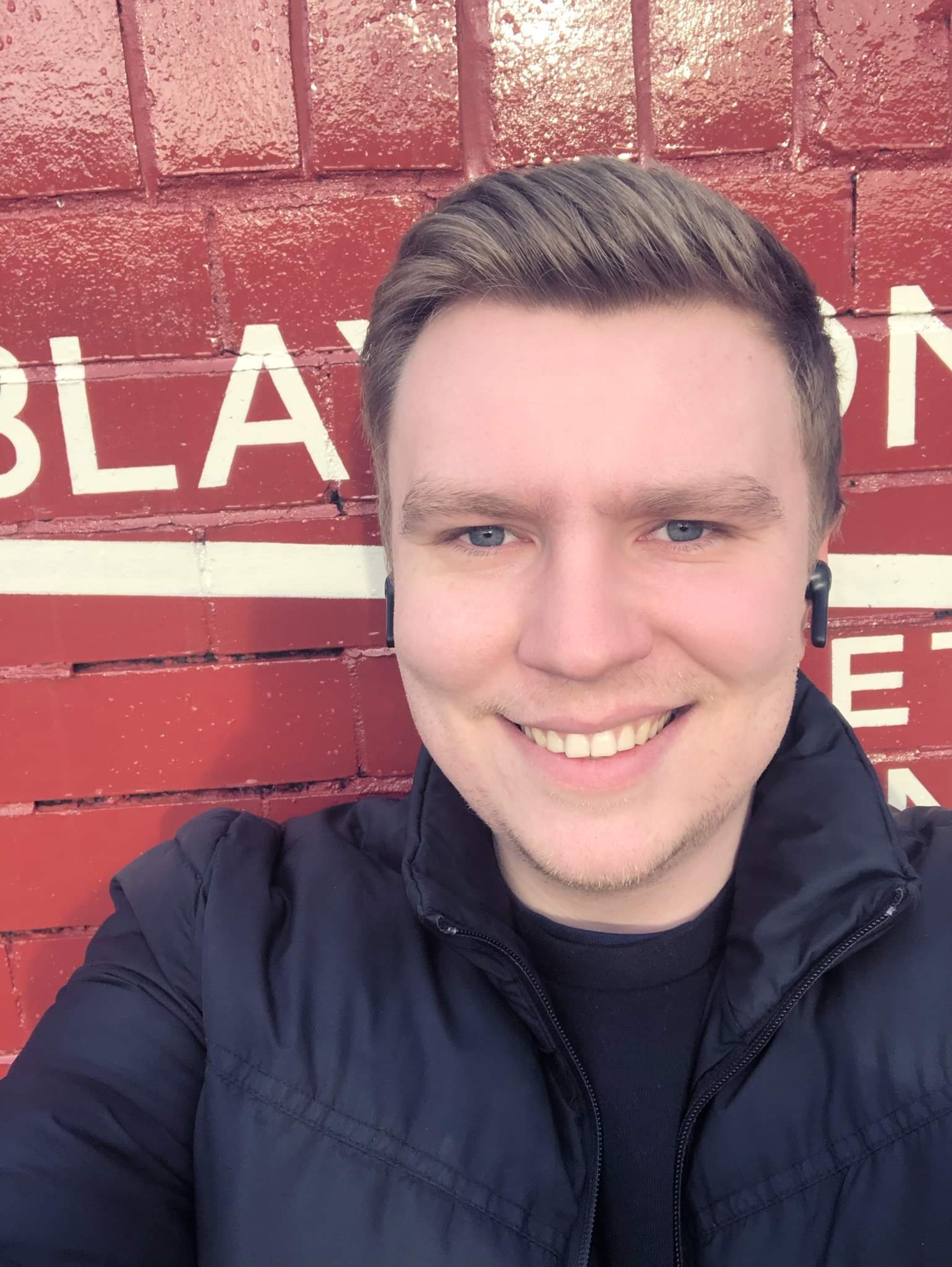 How long have you been in the industry?
Four years coming up to five in June.
How long have you been with Coconut Lizard?
Over three years.
What was the first game that you worked on?
First credited game as a Game Designer is Pacer; an anti-gravity racing game for PC and consoles. Before that it was QA on games at Coatsink like They Suspect Nothing and Kingdom Two Crowns.
How did your career begin?
My career began during the summer of 2018 - the summer before my final year at university, where I was studying Computer Games Design. I saw a job listing on the Teesside University Careers Website for a QA Intern at Coatsink. I applied, got the internship, and worked with the brilliant people there for a month.
Once the internship was over, I then started my final year of university. A few months into my studies, I was approached by a member of staff who recommended that I apply for a part-time Game Designer role at a local company called R8 Games. I applied, went through the interviews and I got the job. This was my first job as a Game Designer; however, it was only part-time so that I could complete my studies alongside it.
How did you get your job at Coconut Lizard?
Whilst working at R8 Games, I would frequently attend a monthly game dev meetup in Newcastle. It was during one of these events that I met and got chatting to several people at all sorts of companies in the North-East, including a Producer from Coconut Lizard and a handful of their Programmers.
My studies then finished, and I started to work more days at R8 Games. Then one day the Producer from Coconut Lizard that I'd spoken to previously, contacted me on LinkedIn and asked if I was looking for more permanent work as a Game Designer. I agreed and the rest is history.
As a side note, I would have to highlight the importance of networking! I wouldn't be where I am today if it wasn't for meetups such as ExpoTees - an event where students showcase their work to the industry. As it was at events like this that I got chatting to studios including Rockstar, Ubisoft, and Coconut Lizard.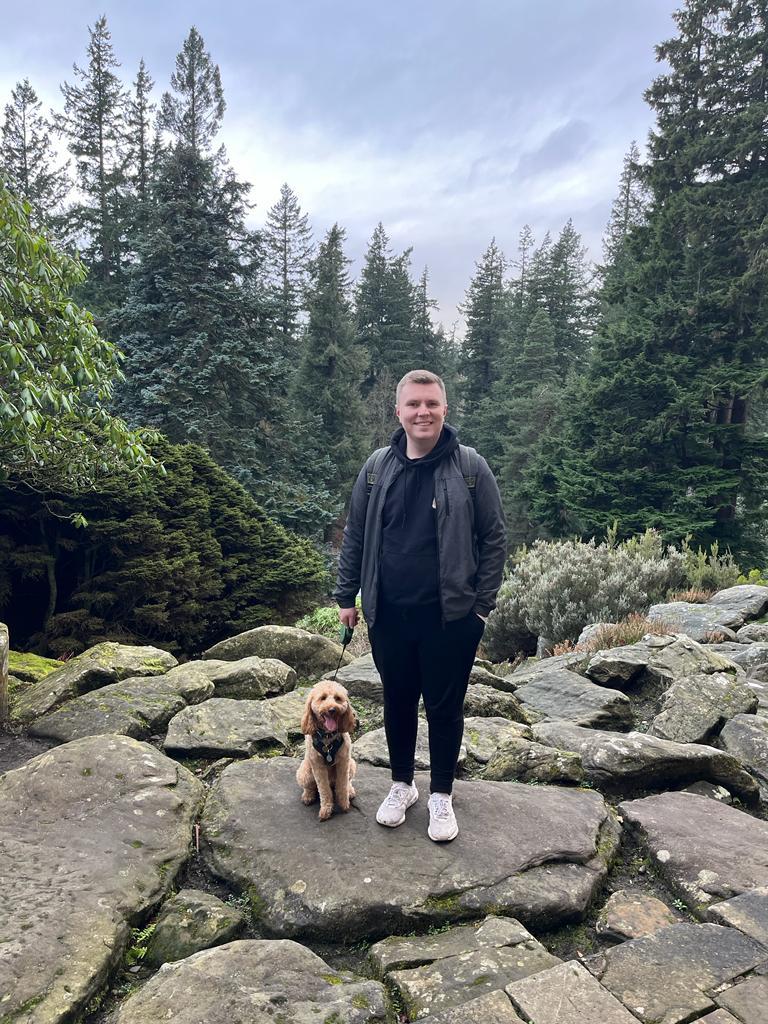 What do you do day-to-day in your role?
My day-to-day tasks as a Game Designer at Coconut Lizard varies. Depending on which client I am working for, my main responsibilities include writing up pitches for features, ideas, and solutions, and creating Game Design Documents from prototype level right the way through to high level.
Some days I can also be working in the game engine or presenting to clients/the other designers at Coconut Lizard and d3t (our sister studio located in Cheshire).
I have also had the joy of experiencing two different game development cycles; a live service development when I was working on Sea of Thieves and a more grounded, building features from the ground up one on my current project.
Working on Sea of Thieves meant that I was designing, iterating, and releasing content to their community in rapid succession. At every update I was able to see the response of what I created on social media which drove me to continue the next piece of content within in the game.
Whereas my current project means that I am now designing and iterating more structured features, from prototype to final release. Working like this has offered more creative freedom at not such a fast pace. However, both projects and their differences have allowed me to develop my skills, which has been great.
No matter who I work with or what I work on, a lot of what I do is cross discipline. Meaning that I am often in meetings and calls with the Art, Engineering and Animation teams to chat more about my designs. Because of this communication is key when working as a Game Designer, as not being able to communicate your design effectively can be a severe determinant to any project.
What is it like working at Coconut Lizard?
I thoroughly enjoy working at Coconut Lizard. Throughout my time here I have mainly been working from home, as my first week was the week before the first lockdown happened. Still, being at home hasn't stopped me from working to my full potential, and Coconut Lizard has been there to support and develop me at every turn as a game developer.
Furthermore, the opportunity to work on a number of different projects as a co-development studio rewards me with opportunities to progress and develop my skills across a range of projects.
My work colleagues are easy to talk to and we all get on during calls and when we are all in the studio. Plus, having the ability to work how and when I want to with flexi time has really helped working from home, and it is great that Coconut Lizard has offered this from the get-go.
Do you have any tips for people looking to get into the games industry?
Communication! No matter what discipline you are working in, having great and constant communication is key. It helps drive the project forward as everyone is on the same page. As soon as there is a lack of communication, things get held up which will then require more time and effort to fix. Communication for a Game Designer is all about getting your design across to the team that is clear and concise.
Presentation! This involves two things; presentation skills and how you present yourself. Firstly, having great presentation skills is important as a Game Designer. You need to be able to pitch an idea to a client, so they fully understand your vision as well as your confidence. Secondly, how your present yourself both online and offline. This involves your social media and portfolio. Showing you are keen on games and seeing what kind of work you can do in your portfolio is great to see, as it really helps companies see what kind of person you are. Also, during meetups or events, being kind, attentive and enthusiastic is a lot better than being rude. The games industry is small, we all know each other, so make sure you leave a lasting impression.
Passion! This is a given but having a passion for working in a team and working on games is up there. We want to see you motivated and excited. Working on games is exciting and seeing others around you that have the same passion and care about their work that you do is amazing to see.