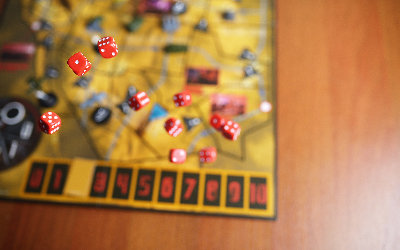 Apply for this position
Go through the steps on our recruitment portal if you are interested in this position.
Apply
Job Description
At Coconut Lizard we share our industry-leading Unreal Engine expertise with prominent developers across the globe. We have recently worked in partnership with Microsoft Rare, where it's been our pleasure to help them bring BAFTA award winning Sea of Thieves to over 25 million players on PC and Xbox since 2018, and on a further two as yet unannounced next generation AAA titles.
Founded in 2015, and part of the Keywords Studios family since 2020, our team is made up of everything from veteran game developers to career changers and fresh graduates. We are fortunate enough to bring our team members all the good things about working in AAA, but with the flexibility and opportunity of working at an outsourcer. We don't do overtime, which means we don't do crunch, and on top of that if your application is successful, we'll be able to offer you one of the best benefits packages you'll find in the industry.
We are situated in the Newcastle/Gateshead area, the studio is only a short walk from the Metrocentre with hundreds of lunch options, a couple of miles from the cosmopolitan, bustling city of Newcastle, with the beautiful award-winning beaches of Northumberland, and historic cities of and Durham and York are close at hand.
We are looking for experienced Gameplay Programmers to join our team to work on game side systems for our AAA clients. You'll be working alongside some of the foremost experts in Unreal Engine, both internally and externally, and have the opportunity to develop your skills and learn from the best in the business. Experience writing C++, or a closely related language, professionally is essential, and experience in a commercial game engine is an advantage. Mostly, we are looking for individuals willing to do their best work and grow with us, and to become one of our expert Unreal team.
You'll join us to work on one of our exciting client projects. Typically, we work as embedded teams alongside our clients. Your duties will be varied based on the needs of the project; examples include:
Working with designers to produce new player facing experiences and content.
Revamp and improve existing core features within the game
Take ownership and iteratively improve systems and services based on player interactions
Investigate, debug and fix existing bugs within the game
Our team flourishes because of the different things each member can offer. So, your background is less important than having an enthusiasm for developing great tech and great player experiences. We're looking for people who'll take ownership of their work and drive it forward. We'd also love to give you opportunities to share your own knowledge and experience. Our mentorship program provides a framework for all levels of our team to interact and learn from each other, and our regular seminar series ranges from Unreal fundamentals to fascinating problems that our more experienced team members have dealt with in the past.
Skills we think you should have
Professional experience in C++ or a closely related language
Experience with a commercial or proprietary game engine
A software focused background
Ability to work well with others
Skills we'd like you to have
Professional game programming experience
Excellent C++ knowledge
Strong math skills
Ability to estimate task schedules/dependencies
Ability to write well optimised and portable code
Ability to identify bugs and understand the interplay between systems
Ability to develop creative and low cost solutions
Ability to communicate effectively to groups with different technical perspectives
Internal Use -
Role Information: EN
Studio: d3t
Location: Europe, UK, Gateshead
Area of Work: Game Development
Service: Create
Employment Type: Full Time, Permanent
Working Pattern: Hybrid, Remote, In-Office
Benefits
Coconut Lizard is a great environment to not only work but to learn and develop.
We offer the following benefits to ALL of our employees:
A Competitive Salary (based on UK comparisons)
25 Days' Holiday Per Year PLUS Bank Holidays
Pension Scheme with company contribution
Private Medical Scheme including dental and eyecare
Company Social Events
Tech Scheme, Bike Scheme, Company Share Scheme
Game Vouchers
Death in Service and Income Protection
Fully Stocked Kitchen provided totally free with a selection of refreshments
Flexible Working Hours